Specialist Repair & Recalibration Services
Denar Articulators and Facebows
Investment in the very best technical equipment for your dental lab or surgery can be expensive but after that initial outlay how do you ensure it remains accurate and functional? Prestige Dental offers a bespoke service to do just that. This is specifically for Denar Articulators, where due to everyday use, re-calibration is essential to ensure your equipment remains in sync with your dental surgery partners.
Director Paul Martin is our technical guru, skilled at identifying all the fine adjustments required to delicate instrumentation as well as the ability to identify damaged parts and provide practical advice. So, in addition to recalibration, we are also able to offer a repair service for both Denar articulators and facebows.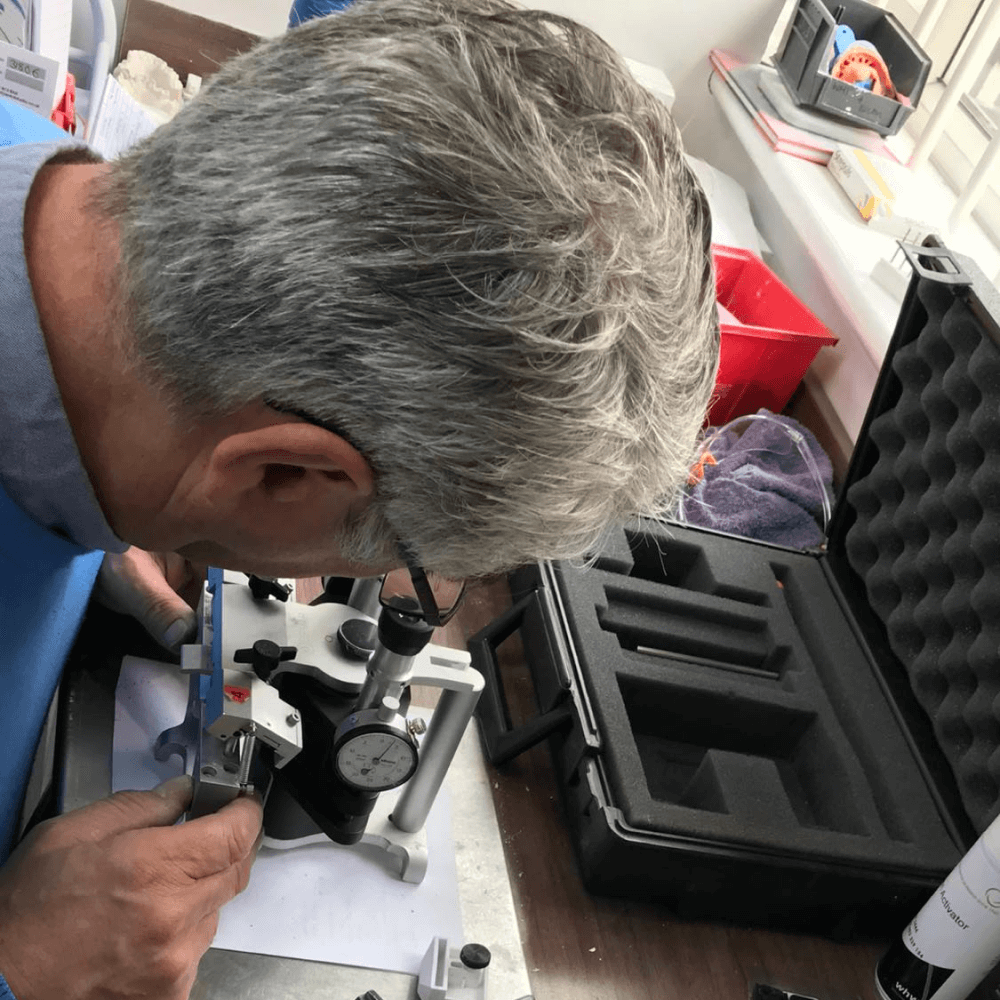 Just ring to discuss your item, before forwarding your equipment to us and we will do the rest. However, if you have multiple pieces, we do offer the facility of site visits particularly for re-calibrating articulators.
This service is charged by the hour plus mileage for site visits and parts as required. We are happy to provide £estimates on sight of each project.
In-house service currently £30 per hour
Site Visits currently £45 per hour + Travel time
For any further information or to book this service please contact Paul Martin on or 01274 721567 or 07714 458214, paul@prestige-dental.co.uk
Copyright © Prestige Dental Products UK Ltd 2023
Registered in England, UK no. 2391338. VAT no. 5580015.