Yorkshire Dental Study Group back with a buzz!
A full house for the brand-new season of Yorkshire Dental Study Group (YDSG)! It had been such a long time since the last study group, hosts Prestige Dental were delighted that November's event was quickly a sell-out. After so many months of online connections, it was great to hear the buzz of conversation as industry colleagues finally got together in person for a jam-packed evening providing 3 very different insights into the world of Dental Technicians.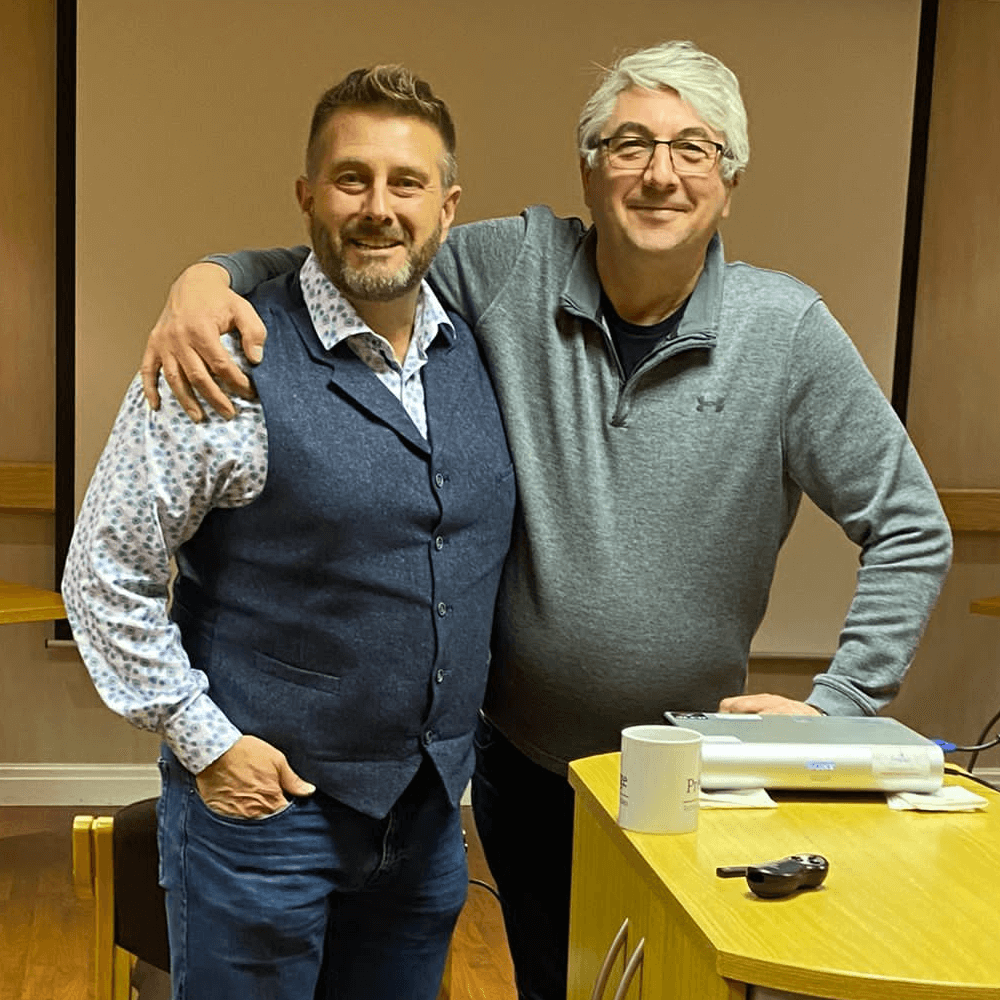 Introduced by Mr Alloy – Darren Shorrocks, and Mr Attachment – Paul Martin, their decades of experience and continued interest in the dental industry, have made them much sought-after authorities in each of their specialised areas and earnt them these titles. They both share a desire to support colleagues and share their knowledge, hence their dedication to training and education in the industry.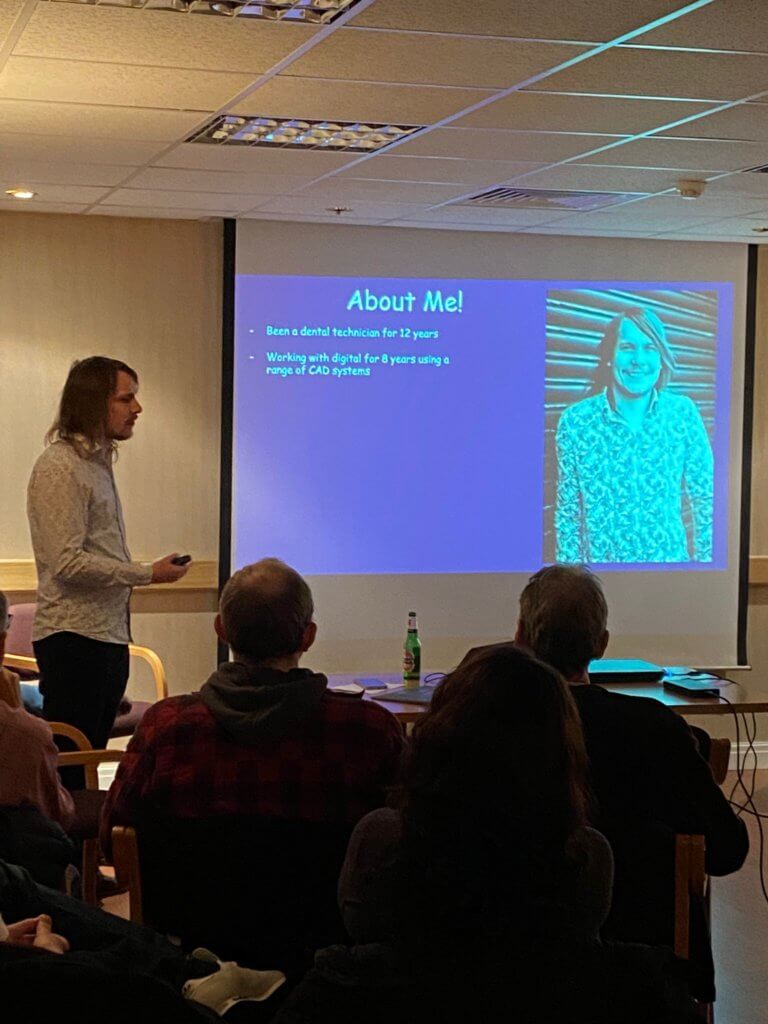 They were followed by Scott Hippey, continuing the theme of 'from the industry – for the industry'. A highly skilled Exocad trainer, he has always strived to educate himself with the latest techniques, continually pushing boundaries. The hints and tips he shared with the study group provided some fascinating insights in the world of Exocad/digital software.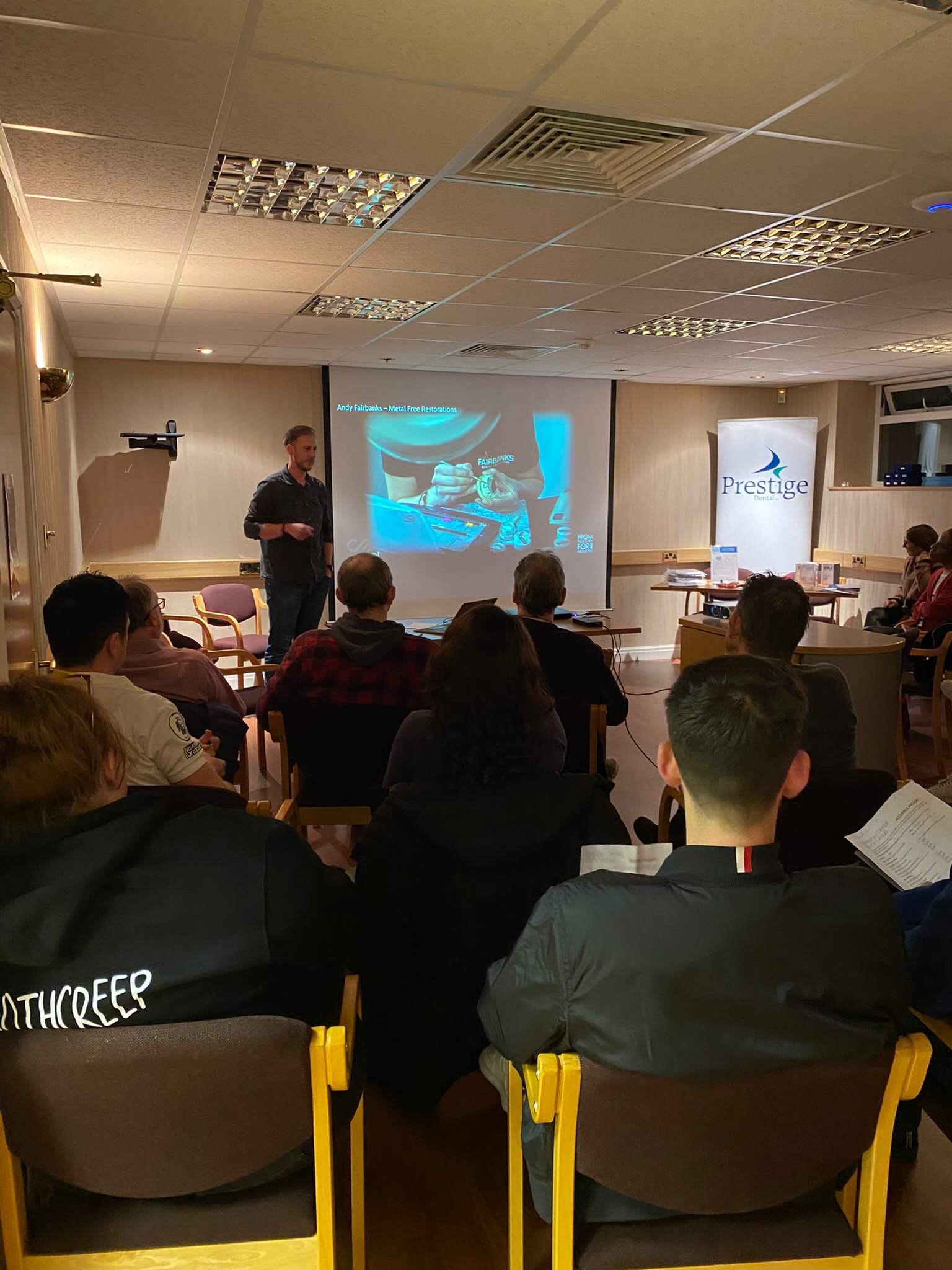 Andy Fairbanks rounded off the evening with his unique experiences gained as a lab owner. After graduating Andy put in years of hard graft at the bench, building up one of the leading dental labs in the UK before joining Ceramet UK as Technical Director. A great advocate of 'smart working', Andy is passionate about bringing 'some fire back into the dental world!
YDSG has an impressive calendar of events planned for 2022, starting on 27th January 6-9pm, with Blueprint Dental providing an introduction to the world of Medit, Intra-oral Scanning. For more details and booking email: info@ydsg.uk
Copyright © Prestige Dental Products UK Ltd 2023
Registered in England, UK no. 2391338. VAT no. 5580015.