Many of you know that Prestige has long been a supporter of Marie Curie, specifically the Bradford Hospice, raising funds annually for this amazing facility. This was brought sharply into focus last year following the cancer diagnosis of one of our Directors, Lucy Gabbitas.
Characteristically, far from taking time off, she wanted to do more for the charity hence our support this October for Breast Cancer Awareness month. Not only did we pick out some pink products from our extensive dentistry products range, offering to donate 10% of all sales of these items, but we also baked and sold cakes – all pink of course – to colleagues in our building and across at Ortho-care.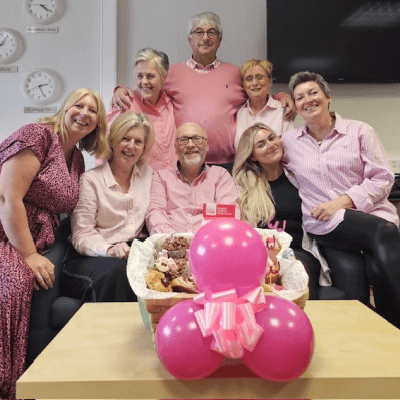 Thanks to our small band of supporters over £100 was raised for this worthy cause – and we aim to make it bigger, better and even more pink next year!
Copyright © Prestige Dental Products UK Ltd 2023
Registered in England, UK no. 2391338. VAT no. 5580015.