The total is in ……our best ever!
This year we raised a truly amazing amount – our best ever total. A staggering …
£3,288.31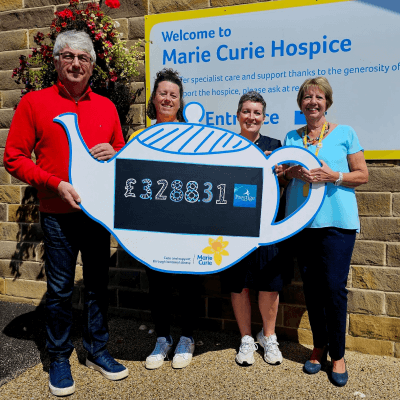 L to R:
Paul Martin, Director Prestige Dental
Claire Macina, Community Fundraiser, Marie Curie Hospice, Bradford
Lucy Gabbitas, Director Prestige Dental
Lynne Haddock, Volunteer Marie Curie Hospice, Bradford
And that's in spite of bad weather forecast – rain all day with potential thunder and lightning – and some of our regulars being unable to attend this year.
Running this event is a huge commitment with planning starting early on each year. We are lucky to have the commitment of all the Prestige staff and the incredible drive and enthusiasm of Director, Lucy Gabbitas. Lucy first started fundraising with a garden party for just a handful of friends, having been impressed by the wonderful care given to her grandmother by the team at the Marie Curie Bradford Hospice.
Some 14 years later we now welcome some 80 guests to the summer event, which boasts afternoon entertainment including a professional singer, dancing, a huge raffle and party games alongside a gloriously traditional afternoon tea. Generously Director Paul Martin plays host to event in his beautiful gardens which in themselves demand a lot of preparation not least to rid the lawns of the moles!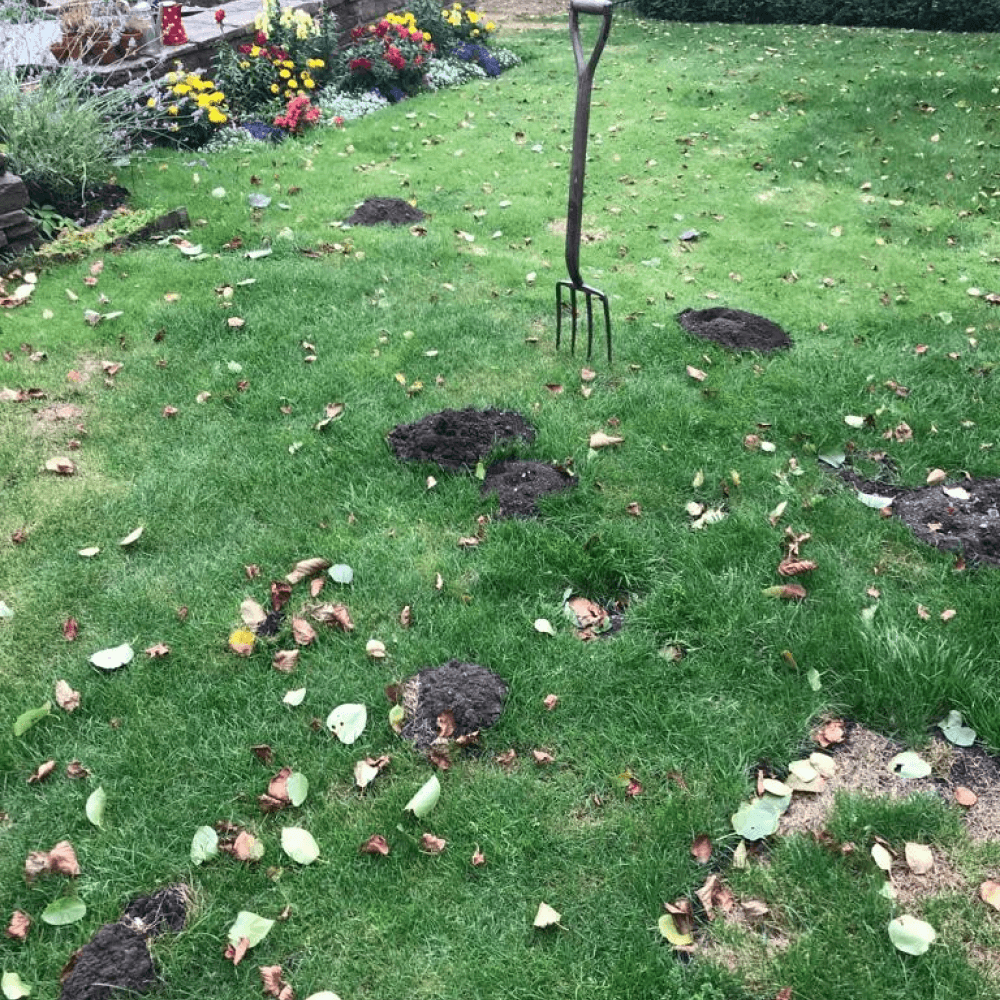 Over the years we have amassed a supply of garden party essentials which include an enviable china collection, table linen, garden furniture and decorations. We also have a team of crafters, fundraisers, bakers and caterers who devote their time and efforts throughout the year to deliver wonderful prizes, giveaways and fabulous food and service on the day.
The challenge is always to keep it fun and fresh and with an incredible total of over £20k raised since it first started, we are proud to feel we live up to that challenge. The final word however must go to our guests and the amazing support that they continue give to this event – thank you from Prestige Dental and the Marie Curie, Bradford Hospice.
Copyright © Prestige Dental Products UK Ltd 2023
Registered in England, UK no. 2391338. VAT no. 5580015.