The benefits of bioactive materials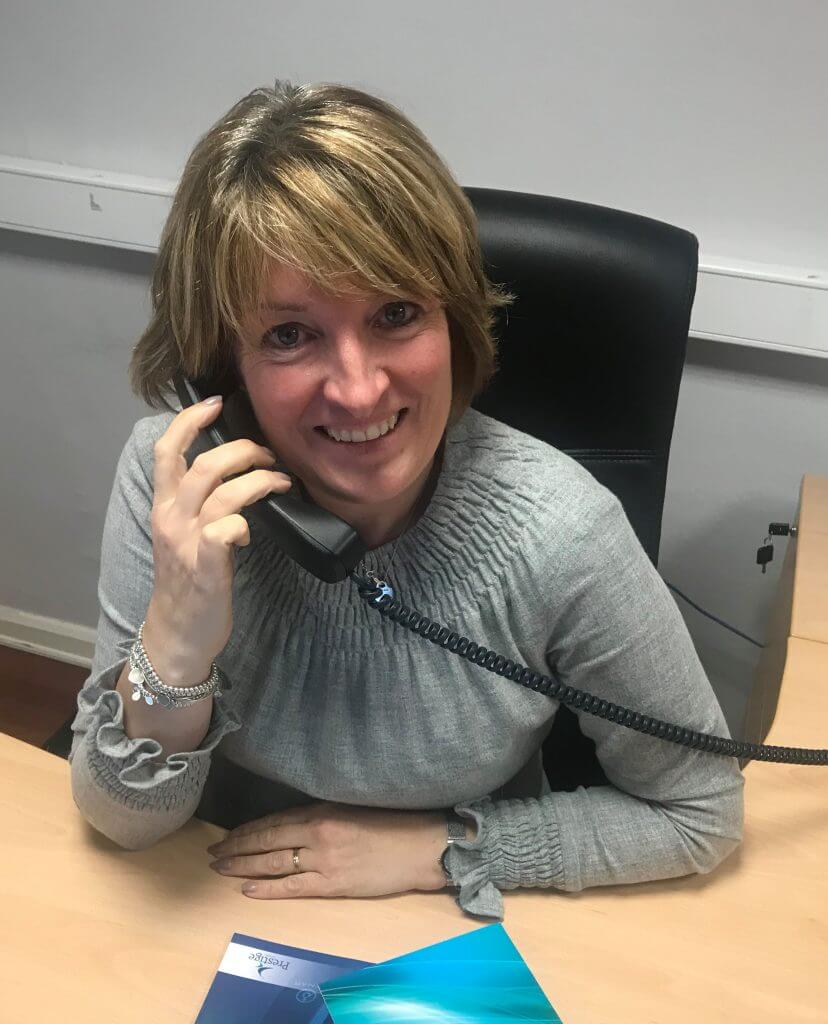 Lucy Gabbitas, Director, Prestige Dental Ltd.
1985-1988 – Trained as a Dental Nurse.
1988-1993 – Started at dental supplies company, promoted up to Customer Services Manager.
1993 to date Moved to Prestige Dental as Product Specialist and as the company expanded role/responsibilities changed, becoming a Company Director in 2004.
ACTIVA products are an exciting development in bioactive restorative materials. Here Lucy, outlines the benefits for you, your patients and practice.
Q. How does a product like ACTIVA facilitate the practice and dental professionals but also enhance the patient experience?
A. ACTIVA is a dynamic material that continually reacts to PH changes in the mouth and actively participates in the ionic exchange with saliva and tooth structure that is essential for maintaining healthy teeth. ACTIVA is moisture tolerant, which is especially helpful when treating kids whilst the bioactive properties of the products continue to work in patients mouths long after they leave the dental office.
Practitioners can now use bioactive restorative materials that become part of the tooth and deliver the minerals teeth need to stay healthy. Let patients know you have incorporated these advances in dental materials into your practice. Explain to them the direct benefits bioactive materials provide for their teeth and oral health. Your concern for their health is paramount in their minds and strengthens the dentist-patient relationship.
Q. What research should you do when choosing an Amalgam substitute?
A. Research the features and benefits of alternative products. ACTIVA is the first bioactive restorative with an iconic resin matrix, which is a shock absorbing resin component and bioactive fillers that mimic the physical and chemical properties of natural teeth. It delivers all the benefits of glass ionomers and has the aesthetics, strength and durability of composites.
Q. How easy was is it to implement this product into practice?
A. Extremely easy. Being a leader in bioactive materials is a practice builder and differentiates one practice from another. Patients want to know what is new and better in dentistry, and your practice will be recognised for patient education, advanced techniques and better patient care. Bioactive materials promote prevention and patient health as opposed to just maintenance. You can discuss the benefits of this proactive care with your patients, and they will talk about this with their families and friends.
Q. How does it improve the way dental teams works?
A. ACTIVA delivers better patient outcomes in less time. ACTIVA is faster to place than traditional heavy body composites, integrates and chemically bonds to tooth structure, eliminates voids and sensitivity, and provides aesthetic, durable restorations with exceptional bioactive properties. Altogether a win win for practice and patient alike.
Q. How can you see the need for products like this evolving in the future?
A. With public demand for healthy products significantly increasing, awareness of BPA-free products in particular is also becoming far more mainstream. ACTIVA BioACTIVE materials imitate nature, mimicking the physical and chemical properties of teeth and already contain no Bisphenol A, no Bis-GMA and no BPA derivatives. With patients starting to look for this type of product differentiation, together with longevity and value in their dentistry care, they will drive the future need. This serves as another way to build a practice and benefit patients.
Copyright © Prestige Dental Products UK Ltd 2023
Registered in England, UK no. 2391338. VAT no. 5580015.