Prestige Dental Laboratory Catalogue
Full details and illustrated catalogue of laboratory products available direct from Prestige Dental. NB Products are liable to change and up-to-date prices are as listed on this website.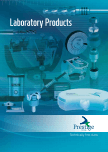 Download File
Copyright © Prestige Dental Products UK Ltd 2022
Registered in England, UK no. 2391338. VAT no. 5580015.