"Non parlo italiano" Prestige discovering Rhein83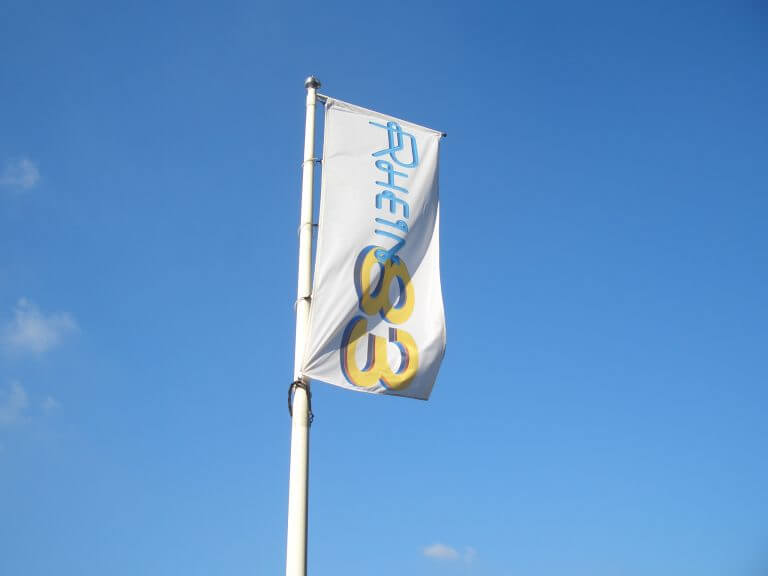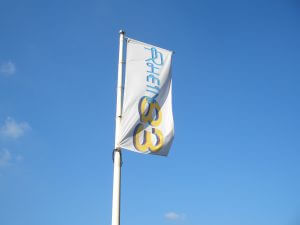 The mission to bring together the most innovative product range to keep our customers at the forefront of the dental market, has always driven Prestige to work with the best. Rhein83 is no exception and their commitment to ongoing development is just one of the reasons that the two companies have a very long-standing working relationship. But it wasn't until a recent product training update at Rhein83 HQ in Bologna, Italy, that we all truly appreciated the length, breadth and versatility of Rhein83's product range.
Prestige takes up the story:
"Rhein83 HQ was in a predominantly residential area and from the outside looked very ordinary. That immediately changed when you walked through the doors into a modern, well equipped and completely self-contained facility over several floors. With the vast majority of staff able to speak excellent English, our phrase book was thankfully discarded and the challenge now was theirs to understand our somewhat different accents! We also felt immediately at home in a company very similar to Prestige – tightknit, willing to go the extra mile and above all friendly.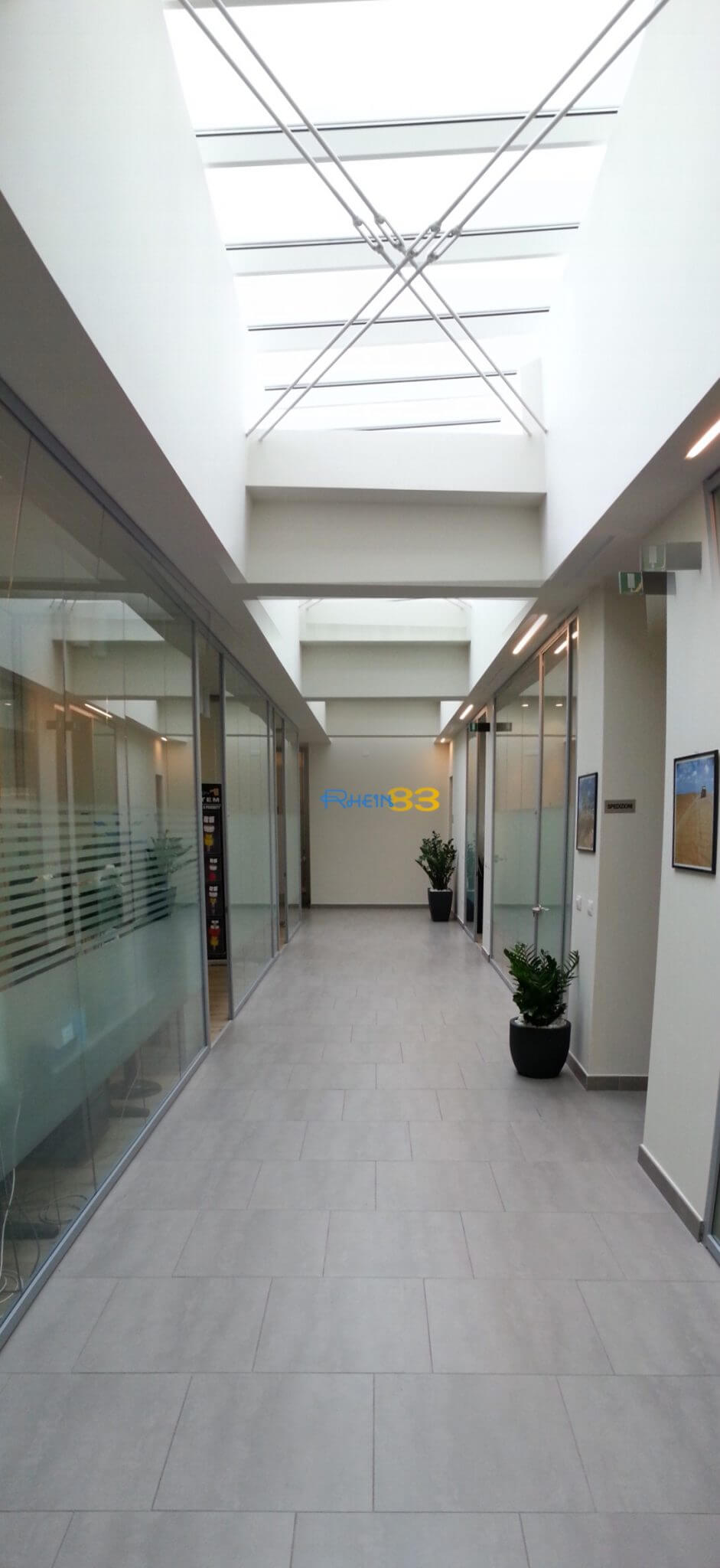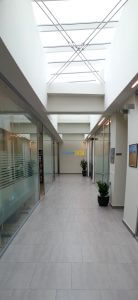 Touring the building we were amazed to find that the manufacturing – everything apart from the plastics – was done in-house, with heavy duty milling machines located on the ground floor. Here the components were manufactured, cleaned, polished and then anodized when needed. This also provided Rhein83 with the ability to custom mill individual equators (abutments) for all implant systems at point of order.
Getting to grips with the sheer range of the Rhein83 catalogue was quite breath-taking whilst the simplicity of each product makes for ease of use, building on any dental technicians everyday skills. Both the Sphere's and Equators can be used straight over Implants to produce a removable but Implant retained prosthesis, with the different inserts providing different levels of retention. They can also be used on conventionally waxed or CAD-CAM created bars. We're not sure how many people in the UK still hand wax bars, but this technique is extremely simple. Due to their Seeger system, pinpoint accuracy is not a pre-requisite providing you have a nice passive fit without any "rocking". Equators and the two different sizes of Spheres 2.5 and 1.8, again provides considerable versatility, especially if you have a limited intraoral space to work with – a frequent occurrence in the laboratory.
The plastic inserts, unlike other systems, are all made from different plastics, each with distinct properties to provide varying levels of retention and resilience. Rhein83 opted to go down this route rather than using varying thicknesses of material, to create more or less retention (thinner less retention, thicker more retention), despite the need to get each and every plastic tested and certified for use in the oral cavity.
This is just one example of how Rhein83 are committed to pushing the boundaries. Despite an existing, innovative product range, one of the newest initiatives led to the production of the Smart Box and the Sphero Flex. Both these can correct angles up to 43 degrees from the midline, depending on which you use. Although this may sound simple, it is invaluable to technicians when the oral surgeon has not taken the final restoration into account and selected only the site with the best bone.
Another current development is a way of turning the Equator into a MUA (Multi Unit Abutment). This changes the implant from sub gingival and internal hex, to tissue level and a type of external hex which gives a much better "path of insertion". The restoration that we were shown was a hybrid style, a metal framework with an acrylic wrap around. This normally means the screw access channel would have to come out through the Buccal surface of the tooth or the pink Gum work, neither of which is ideal. To combat this Rhein83 have developed an MUA which gives a "snap" fit rather than a screw retained fit, eliminating the need for the dentist to try to match up the Buccal surface with composite. Still at pre-launch stage we're keen to examine this potential product to check the mechanics and integrity of the snap fit mechanism, but we're excited at the potential of having a "fixed" prosthesis.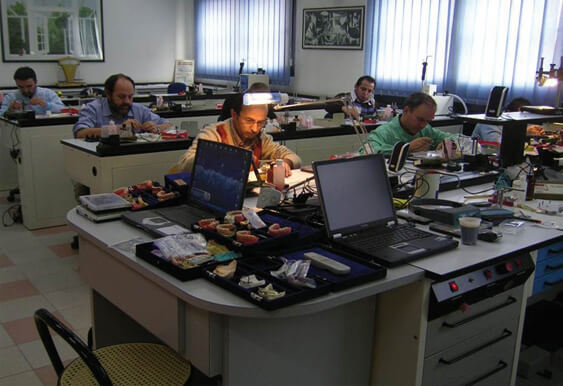 Thanks to our trainer Claudio De Angelis whose praises we cannot sing enough, my product training was extremely thorough with some hands-on practical work including re-lining 2 new housings over some root pivot sphere's. This led to discussions about delivering courses together in the UK specifically for technicians and another for dentists, together with the potential of a customer's product training at Rhein83 HQ in Bologna.
Furthermore a combined initiative between Rhein83 and Prestige is to run an International Removables Symposium in London. Based on scientific research, the aim is to combine informative lectures from renowned international specialists with views from UK Technicians whilst providing an informal platform to showcase the extensive Rhein83 range.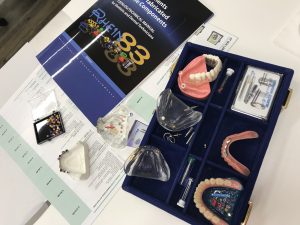 We came away from our visit enthused by Rhein83's product range but perhaps more importantly the ongoing commitment to scientific research – this is a company that is not going to sit back on its laurels anytime soon. It combines technical expertise with everyday simplicity, delivering an amazing product range. We are delighted to continue to work alongside them.
Grazie mille Rhein83."
Copyright © Prestige Dental Products UK Ltd 2023
Registered in England, UK no. 2391338. VAT no. 5580015.