Explaining Trilor and its benefits
TriLor®, developed by the Italian-based company Bioloren, is a new technopolymer consisting of thermo-hardening resin and a multi-directional reinforcement of fiberglass. Fiber-reinforced composites are materials that are used in aeronautics and many other fields where high strength and low weight are essential.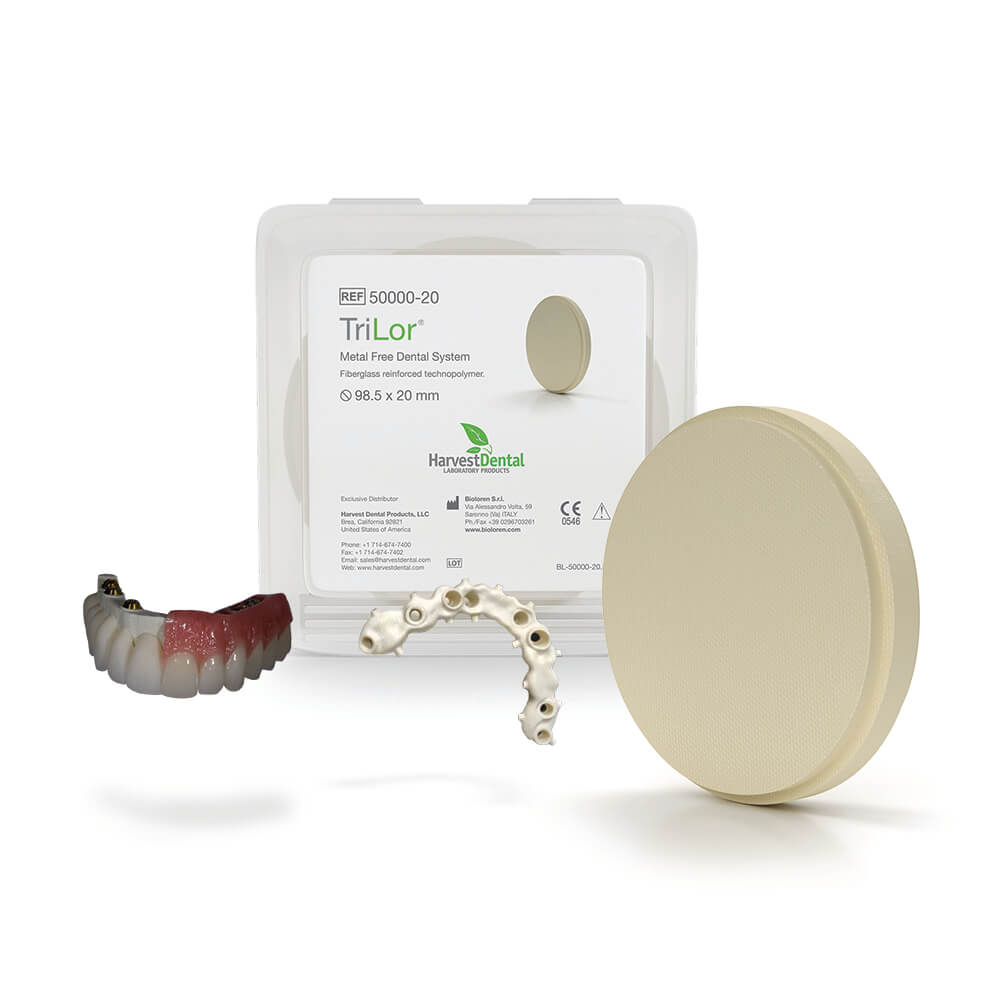 Thanks to these characteristics, TriLor® has superior advantages in Restorative Dental for fixed and implant supported prosthetics, largely due to the material's ability to absorb forces and flex similar to natural bone, thereby potentially protecting the implant fixtures from failing. Fatigue and resistance to fracture were scientifically tested by various universities.
Other highlights of the material is its dimensional stability, whilst it is metal free and bio-compatible, and also weighs three to five times less than metal and zirconia. TriLor® has earned FDA and CE certificates as a long-term prosthetics solution.
Recent validation of this hi-tech material on vhf milling machines, has led to high praise from dentistry around the world: "Because of its high glass content, TriLor® can be a challenge for some mills, but the VHF machines processed the material with ease and at a record time … " says a TriLor® Distibutor.
Daniel Alter, MSc, MDT, CDT, who is also Professor of Restorative Dentistry, evaluated the restorations made of TriLor® on VHF machines: "As an advocate to the dental laboratory profession, I am always excited about new materials and this evaluation really stands out. The results are milled beautifully, a great proof of collaboration and an advantage for all dental labs!"
Copyright © Prestige Dental Products UK Ltd 2023
Registered in England, UK no. 2391338. VAT no. 5580015.